How do you use Portify?
We have two membership plans to choose from - the Portify and the Portify Plus membership: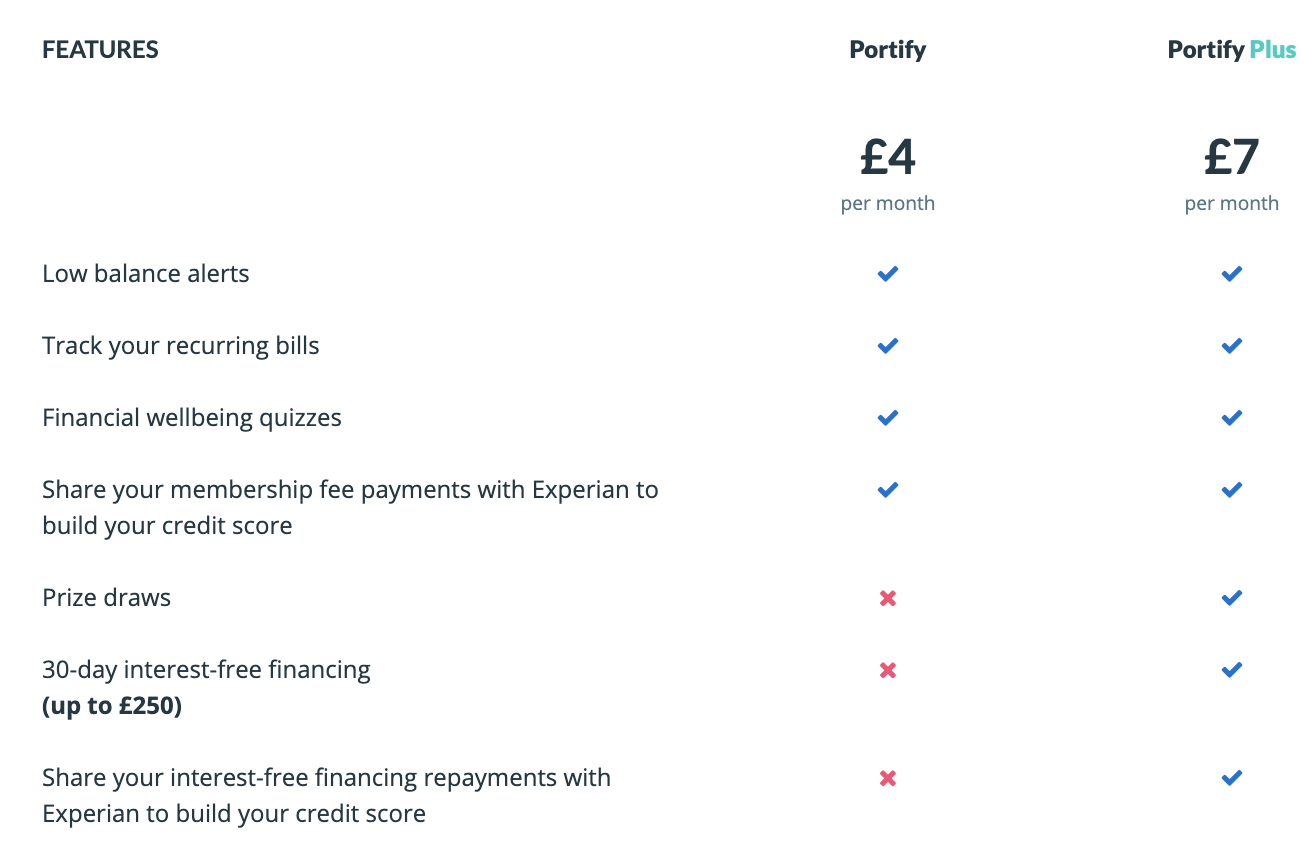 What does the 'Portify' membership offer?
The Portify membership gives you access to our credit-building feature, Credit Boost. Credit Boost helps you build your credit history through a £4 monthly membership fee. We structure your membership as a 12-month contract. This allows us to report each on-time membership fee payment to Experian as a loan repayment. Positive payment behaviours contribute to building credit history and improving your credit score over time.
For more information on building your credit history, look at our guide on building credit.
What does the 'Portify Plus' membership offer?
The Portify Plus membership allows you to access interest-free loans (Flex Finance) and enter prize draws through our weekly quiz for £7 a month. In addition, you will have access to the Credit Boost feature that is included in the Portify membership.
To access Portify Plus you'll need to pass our affordability checks. If you pass this process you'll be able to withdraw interest-free loans up to £250. The amount you can borrow depends on your financial situation.
A Portify Plus membership also gives you access to prize draws through the weekly Portify quiz.
Paying your £7 membership fee and repaying Flex Finance on time helps improve your credit score. Any late payments could have a negative impact on your credit score and could prevent you from accessing membership features in the future.